Dr. Weiss sleeps through Lifetime Achievement Award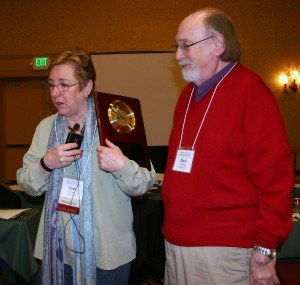 Dr. Weiss was awarded the Lifetime Achievement Award by the Tennessee Association for Marriage and Family Therapy on February 22 at the TAMFT Annual Conference. He has been a devoted member of the organization, serving on the board and conducting presentations.
So here's the story:
I have been a devoted member of the Tennessee Association for Marriage and Family Therapy for over thirty years. I have served on their board. I have heard many great speakers, the most notable for me being Dr. Richard Schwartz, founder of Internal Family Systems, an approach to psychotherapy that has truly changed my life.
This year I attended the 2013 Annual Conference. For thirty years I have attended every part of the conference. That includes the Town Hall Meeting, awards luncheon, et al.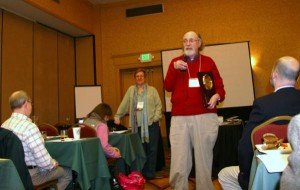 This year I was quite tired from the drive the night before. I decided to skip the awards luncheon and take a nap. When I returned to the conference center, people approached me, shook my hand and congratulated me.
I was mystified.
I found the organization president, Linda Hazel. She looked at me and in an exasperated tone said "Where have you been? We just awarded you the Lifetime Achievement Award." What a time for snoozing.
The next morning, they formally awarded me the plaque. What a hoot, and what an honor.
Mark Weiss, Ph.D., LMFT
https://markweissphd.com/root-markphd/wp-content/uploads/2016/06/markweiss-logo-big-300x294.jpg
0
0
ejvind
https://markweissphd.com/root-markphd/wp-content/uploads/2016/06/markweiss-logo-big-300x294.jpg
ejvind
2013-03-22 02:49:55
2013-03-22 02:51:23
Dr. Weiss sleeps through Lifetime Achievement Award